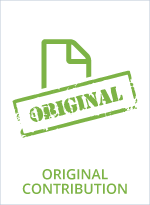 Virtual Touch Quantification to Diagnose and Monitor Liver Fibrosis in Hepatitis B and Hepatitis C: A NICE Medical Technology Guidance
Summers J. A.
,
Radhakrishnan M.
,
Morris E.
,
Chalkidou A.
,
Rua T.
,
Patel A.
,
McMillan V.
,
Douiri A.
,
Wang Y.
,
Ayis S.
,
Higgins J.
,
Keevil S.
,
Lewis C. and Peacock J.
2017 Applied Health Economics Health Policy 15;2 (139-154)
Virtual Touch Quantification (VTq) is a software application used with Siemens Acuson ultrasound scanners to assess the stiffness of liver tissue. The National Institute for Health and Care Excellence (NICE) Medical Technologies Advisory Committee (MTAC) selected VTq for evaluation and invited the company to submit clinical and economic evidence. King's Technology Evaluation Centre, an External Assessment Centre (EAC) commissioned by NICE, independently assessed the evidence submitted. The EAC conducted its own systematic review, meta-analysis and economic analysis to supplement the company's submitted evidence. The meta-analyses comparing VTq and transient elastography (TE) with liver biopsy (LB) provided pooled estimates of liver stiffness and stage of fibrosis for the study populations (hepatitis B, hepatitis C or combined populations). When comparing significant fibrosis (Metavir score F >/= 2) for both hepatitis B and C, VTq had slightly higher values for both sensitivity and specificity (77 and 81 %) than TE (76 and 71 %). The overall prevalence of cirrhosis (F4, combined populations) was similar with VTq and TE (23 vs. 23 %), and significant fibrosis (F >/= 2) was lower for VTq than for TE (55 vs. 62 %). The EAC revised the company's de novo cost model, which resulted in a cost saving of pound53 (against TE) and pound434 (against LB). Following public consultation, taking into account submitted comments, NICE Medical Technology Guidance MTG27 was published in September 2015. This recommended the adoption of the VTq software to diagnose and monitor liver fibrosis in patients with hepatitis B or hepatitis C.