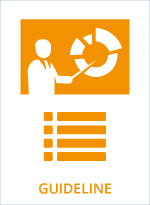 Guidelines for the prevention, care and treatment of persons with chronic hepatitis B infection
2015 World Health Organization
Algorithm of Who Recommendations on the Management of Persons with Chronic Hepatitis B Infection (page xxvi);

RECOMMENDATIONS: NONINVASIVE ASSESSMENT OF LIVER DISEASE STAGE AT BASELINE AND DURING FOLLOW UP
Recommendations:
Non-invasive assessment of liver disease stage at baseline and during follow up:
[...] Transient elastography (e.g. FibroScan) or FibroTest may be the preferred NITs in settings where they are available and cost is not a major constraint. (Conditional recommendation, low quality of evidence)
MONITORING. Monitoring for disease progression and treatment response in persons with CHB prior to, during and post-treatment
It is recommended that the following be monitored at least annually: [...]
-- Non-invasive tests (APRI score or FibroScan) to assess for the presence of cirrhosis, in those without cirrhosis at baseline;
-- If on treatment, adherence should be monitored regularly and at each visit. (Strong recommendation, moderate quality of evidence)
This document also presents a table (table 4.3, page 29) with cut-off values of non-invasive tests for the detection of significant fibrosis and cirrhosis, and a summary table (table 4.4, page 31) of sensitivity, specificity, and positive and negative predictive values of APRI, FibroTest and transient elastography (FibroScan) for the detection of cirrhosis (F4) and significant fibrosis (?F2).