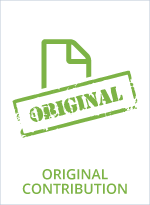 Controlled Attenuation Parameter And Alcoholic Hepatic Steatosis: Diagnostic Accuracy and Role Of Alcohol Detoxification
Thiele M.
,
Rausch V.
,
Fluhr G.
,
Kjaergaard M.
,
Piecha F.
,
Piecha F.
,
Mueller J.
,
Straub B. K.
,
Lupsor-Platon M.
,
De-Ledinghen V.
,
Seitz H. K.
,
Detlefsen S.
,
Detlefsen S.
,
Madsen B.
,
Krag A. and Mueller S.
2018 Journal of Hepatology In Press;
BACKGROUND AND AIMS: Controlled attenuation parameter (CAP) is a novel non-invasive measure of hepatic steatosis, but has not been evaluated in alcoholic liver disease. We therefore aimed to validate CAP for assessment of biopsy-verified alcoholic steatosis and to study the effect of alcohol detoxification on CAP. METHODS: Cross-sectional, biopsy-controlled, diagnostic study in four European liver centers. Consecutive alcohol-overusing patients underwent concomitant CAP, regular ultrasound and liver biopsy. In addition, we measured CAP before and after admission for detoxification in a separate, single center cohort. RESULTS: A total of 562 patients were included in the study, 269 patients in the diagnostic cohort with steatosis scores S0, S1, S2, S3 = 77 (28%), 94 (35%), 64 (24%) and 34 (13%). CAP diagnosed any steatosis and moderate steatosis with fair accuracy (AUC >/=S1 = 0.77; 0.71-0.83; AUC >/=S2 = 0.78; 0.72-0.83) and severe steatosis with good accuracy (AUC S3 = 0.82; 0.75-0.88). CAP was superior to bright liver echo pattern by regular ultrasound. CAP above 290 dB/m ruled in any steatosis with 88% specificity and 92% positive predictive value, while CAP below 220 dB/m ruled out steatosis with 90% sensitivity, but 62% negative predictive value. In the 293 patients who were admitted 6.3 days (IQR 4-6) for detoxification, CAP decreased by 32+/-47 dB/m (P/=30 kg/m(2) had a significantly higher CAP, which did not decrease significantly during detoxification. CONCLUSIONS: CAP has a good diagnostic accuracy for diagnosing severe alcoholic liver steatosis and can be used to rule in any steatosis. In non-obese but not in obese patients, CAP rapidly declines after alcohol withdrawal. LAY SUMMARY: Controlled attenuation parameter (CAP) is a new ultrasound based technique for measuring fat content in the liver, but has never been tested for fatty liver due to alcohol. We here examine 562 patients in a multicenter setting. We show that CAP highly correlates with liver fat and patients with a CAP value above 290 dB/m were highly likely to have more than 5% fat in their livers, determined by liver biopsy. CAP was also better than regular ultrasound to determine the severity of alcoholic fatty liver disease. Finally, we show that three in four (non-obese) patients rapidly decrease in CAP after short-term alcohol withdrawal. In contrast, obese alcohol-overusing patients were more likely to have higher CAP values than lean patients, irrespective of drinking.