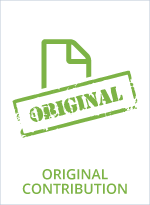 Advanced liver fibrosis by transient elastography, fibrosis 4, and alanine aminotransferase/platelet ratio index among Asian hepatitis C with and without human immunodeficiency virus infection: role of vitamin D levels
Avihingsanon A.
,
Jitmitraparp S.
,
Tangkijvanich P.
,
Ramautarsing R. A.
,
Apornpong T.
,
Jirajariyavej S.
,
Putcharoen O.
,
Treeprasertsuk S.
,
Akkarathamrongsin S.
,
Poovorawan Y.
,
Matthews G. V.
,
Lange J. M.
,
Ruxrungtham K. and team H.-N. s.
2014 Journal of Gastroenterology & Hepatology 29;9 (1706-1714)
BACKGROUND AND AIM: Vitamin D insufficiency plays an important role in liver fibrosis in hepatitis C virus (HCV)-infected patients. We assessed liver fibrosis by transient elastography and 25 hydroxy vitamin D [25(OH)D] status in HCV-infected patients, with (HIV/HCV) or without HIV co-infection (HCV) from Thailand. METHODS: Fibrosis stage was defined as mild ( 14 kPa). Hypovitaminosis D was defined as 25(OH)D 1.45 (6.30, 2.70-14.74), P 1.45, and hypovitaminosis D are strong and independent predictors for the presence of advanced fibrosis in our HCV-infected patients. These data highlight the urgent need of HCV treatment and vitamin D supplement in resource-limited settings.