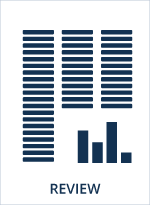 [Noninvasive evaluation of liver fibrosis in patients coinfected with HIV and HCV and/or HBV]
2007 Journal Africain d'Hépato-Gastroentérologie 1, 1 (54-58)
Liver fibrosis must be evaluated during the diagnosis and follow-up of patients with chronic hepatitis. This evaluation is usually based on the histological analysis of liver biopsies, but in recent years, noninvasive methods have been developed to assess liver fibrosis, including various blood tests and FibroScan®.
Blood tests use a combination of biological markers and are effective to diagnose liver fibrosis. APRI and FibroTest® have both demonstrated accuracy in HIV/HCV coinfected patients similar to that in monoinfected HCV patients. FibroMètre®, FibroTest® and Hepascore have similar AUROC measurements, which are higher than those produced by APRI in HIV/HCV coinfected and HBV patients.
Measuring liver stiffness (FibroScan®) is an accurate method for the diagnosis of cirrhosis. It is simple to perform but costly.